Posts Tagged 'fungus infection'
What Nails Are and How They Become Infected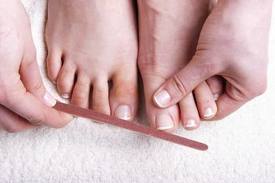 Our nails look like clear, hard sheathes that cover part of our finger and eventually grow out over the edge. Most people have a bit of a pinkish tinge underneath their nails. The nail itself isn't pink but allows the color of the skin and blood vessels directly underneath to show through. This is what a normal, healthy nail should look like.
A nail infection discolors the nail to a whitish or yellowish color at first, then as it grows, brown and black can become part of the color scheme.
Nails are made up of keratin, the same protein that builds our hair and the outmost layer of our skin. Keratin is a strong-celled protein that is fairl read more...
The Places Toenail Fungus Like To Hide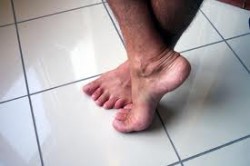 Permanently ridding yourself of a nail fungus infection once it has taken hold can be a very difficult job. The fungus grows slowly but strongly and by the time you see the initial symptoms, a great deal of damage has already occurred. The fungus likes to work its way underneath the nail so that it uses the nail as a shield to keep it warm and moist, its favorite growing environment. It also makes it easier for the infection to reoccur after what seems like successful treatment because the fungus can lie dormant underneath the nail, then start growing again once the treatment ceases.
How Does a Nail Fungus Grow?
A fungus i read more...
A Quick Overview of
Toenail Fungus Treatment Options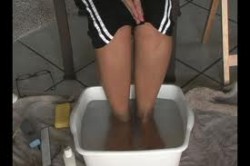 Toenail fungus is one of the most common and contractible diseases, as well as one of the most difficult to cure. The first thing you have to do is determine the cause of the infection. Is it fungal, bacterial, something else? And which kind of nail fungus is it? Is it Dermatophyte or yeast? Once your doctor has identified the source of the infection you can determine the course of treatment. Many people choose the home remedy path and find it very effective. Please note, if your nail fungus infection has reached the point where there is pain and/or drainage (oozing pus) you are well past the point wher read more...
Onychomycosis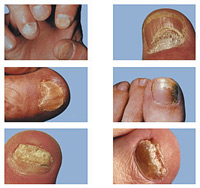 Onychomycosis is a broad term for many different kinds of fungal infection. Our nails are necessary parts of our body and protect the sensitive tissue beneath them from harm. Onychomycosis makes our nails look bad and become brittle with development of the disease. Treatment can be long and difficult but ultimately effective.
Symptoms
The nail begins to discolor, usually to opaque white or yellow
This usually begins at the tip of the nail and works its way down
The nail begins to thicken and become unattractive
As the nail thickens, it can develop darker yellow and brown spots
The nail becomes brittle and begins read more...
What are the symptoms of a Nail fungus and
how can I tell if I have a Nail Fungus Infection?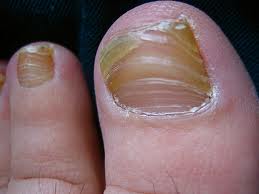 You'd think these would be fairly straightforward questions that ought to illicit simple answers. Unfortunately not only is this not true, but it is confusing enough that sometimes doctors misdiagnose nail fungus (or onychomycosis). Knowing the symptoms will assist you in helping your doctor to order the appropriate diagnostic tests so that you end up with the correct solution to your problem.
There are two basic causes of nail infections. Bacterial and fungal. Onychomiycosis, or fungal nail infection, is usually caused by a dermatophyte called Trichophyton rubrum. read more...