Posts Tagged 'fungus infections'
Nail Fungus Prevention Tips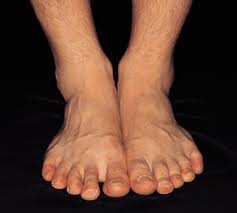 "An ounce of prevention is worth a pound of cure." So goes the old proverb and this is very true in the case of nail fungus prevention. Avoiding infection of your nails is a fairly simple process, but it does require diligence on your part. When you consider that once an infection has established itself, it is much more difficult to cure, working on prevention is in everyone's best interest.
The main problem is that nail fungus is not choosy about who it attacks. If it can find a successful living environment, it will.
People who are most subject to nail fungus infections are:
8 Good Questions to Ask About Nail Fungus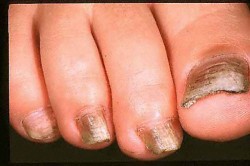 Nail fungus is a global problem. Many people do not understand how nail fungus infections are contracted, nor how to prevent them.
Here are 8 great questions, answered for your enlightenment, so you understand what fungal nail infections are and what causes them.
What is a nail fungus infection?
Dermaphytes, a microscopic organism are usually the culprit of nail fungus. As they are a fungal life form, they don't require light to grow. The spores cause the nails to become yellowed and thick.
Why does the nail provide such a great place for the fungus to live?
Fungus likes to live where it read more...
Are There Any Over the Counter Nail Fungus
Treatments That Actually Prove Effective?
As microorganisms go, fungi seem to be one of the strongest strains. It is much harder to kill them than bacteria and viruses. Dermatophyte, molds and yeasts can invade your nails and burrow deep into the nail itself, creating quite the armor of keratin for this marauding nail fungus. This makes treating onychomycoses much more difficult as even powerful antimycotic medications are not always entirely effective. So this begs the question of whether any of the available over-the-counter nail fungus treatments are effective and worth your time and money.
It is an unfortunate but true fact that very few topical treatments, whether prescription or over-the-counter, effectively treat and cure nail fungus infec read more...
What You Need To Know About Toenail Fungus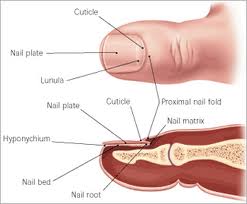 Toenail fungus infections are all caused by a fairly common set of conditions that can affect up to 12% of the American population. A fungus is a living organism that enjoys dark, damp places. Because of this, most people get a fungal nail infection in their toes. It does sometimes occur on fingernails, but as the feet offer a much more hospitable environment, that is the most sought after area for these little life-forms. The fungus can live along side the nail, or burrow underneath the nail. There are several factors that determine where the infection is actually located, two of which are the progression  and severity of the infection.
Doct read more...
Acrylic Nail Fungus Infections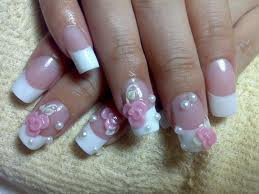 Many people choose to have acrylic nails applied to their hands. These are usually much stronger than the normal human nail and for those whose nails are very weak, it is an excellent solution to their problem of constant breakage or unattractiveness.
However there is the potential for a fungus to get in between the acrylic nail and the natural nail and find a great place to grow. Most salons practice excellent hygiene. However some don't. Those are probable breeding and propagating grounds for the fungus. If you have your nails done, make sure you go to a salon that sterilizes their equipment between customers and uses antibacterial products.
Sometimes read more...