Archive for the 'Nail Fungus' Category
What Nails Are and How They Become Infected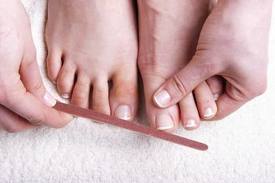 Our nails look like clear, hard sheathes that cover part of our finger and eventually grow out over the edge. Most people have a bit of a pinkish tinge underneath their nails. The nail itself isn't pink but allows the color of the skin and blood vessels directly underneath to show through. This is what a normal, healthy nail should look like.
A nail infection discolors the nail to a whitish or yellowish color at first, then as it grows, brown and black can become part of the color scheme.
Nails are made up of keratin, the same protein that builds our hair and the outmost layer of our skin. Keratin is a strong-celled protein that is fairl read more...
Are There Any Over the Counter Nail Fungus
Treatments That Actually Prove Effective?
As microorganisms go, fungi seem to be one of the strongest strains. It is much harder to kill them than bacteria and viruses. Dermatophyte, molds and yeasts can invade your nails and burrow deep into the nail itself, creating quite the armor of keratin for this marauding nail fungus. This makes treating onychomycoses much more difficult as even powerful antimycotic medications are not always entirely effective. So this begs the question of whether any of the available over-the-counter nail fungus treatments are effective and worth your time and money.
It is an unfortunate but true fact that very few topical treatments, whether prescription or over-the-counter, effectively treat and cure nail fungus infec read more...
Onychoschizia – Split Nails
Onychoschizia is a condition in which the nail split or falls apart easily. Typically people who have Onychoschizia have nails that are very fragile, squashy, and thin or that have funny "crumple" lines. Sufferers are more prone to nail infections. Onychoschizia is most commonly found in women.
What Causes Onychoschizia?
Long periods of being submerged in water or chemical baths
Poor nutrition
Vitamin Deficits
Applying nail polish remover
Stress
How to Deal With Onychoschizia
The Places Toenail Fungus Like To Hide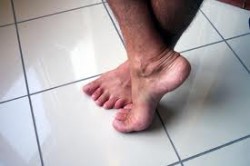 Permanently ridding yourself of a nail fungus infection once it has taken hold can be a very difficult job. The fungus grows slowly but strongly and by the time you see the initial symptoms, a great deal of damage has already occurred. The fungus likes to work its way underneath the nail so that it uses the nail as a shield to keep it warm and moist, its favorite growing environment. It also makes it easier for the infection to reoccur after what seems like successful treatment because the fungus can lie dormant underneath the nail, then start growing again once the treatment ceases.
How Does a Nail Fungus Grow?
A fungus i read more...
Fungal Toenail Infections and Using Home Remedies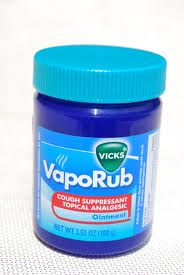 When people think of the phrase 'home remedy' they envision something that has been passed down through generations of family members and passed through many people by word of mouth. This is fairly accurate. As most of our grandparents and great grandparents grew up in a time when going to the doctor wasn't as easy as it is today and when medicinal compounds weren't that far away from what was already available in the house, many home remedies may seem strange, but especially in the case of fighting toenail fungus, they just may work!
There are a great many home remedies suggested for sufferers of toenail fungus and even more people will a read more...