Archive for the 'Nail Fungus Cure' Category
What You Need To Know About Toenail Fungus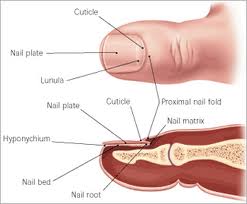 Toenail fungus infections are all caused by a fairly common set of conditions that can affect up to 12% of the American population. A fungus is a living organism that enjoys dark, damp places. Because of this, most people get a fungal nail infection in their toes. It does sometimes occur on fingernails, but as the feet offer a much more hospitable environment, that is the most sought after area for these little life-forms. The fungus can live along side the nail, or burrow underneath the nail. There are several factors that determine where the infection is actually located, two of which are the progression  and severity of the infection.
Doct read more...
Home Remedies to Cure Nail Fungus
Is there any evidence that they work?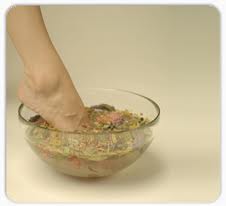 Many people suffer from onychomycosis, more commonly known as nail fungus or toenail fungus. Prescription drugs are available to cure this condition but many of them have been found to have side effects, such as Liver Damage, that can be severe. Because of this factor, people who have this condition search out alternative remedies to treat their onychomycosis. This begs the question, "Do these home remedies work? And if so, are they safe and which ones are the most effective?"
Several different hom read more...
Removing All of or a Portion of Your Nail
to Treat Nail Fungus – Is it Effective?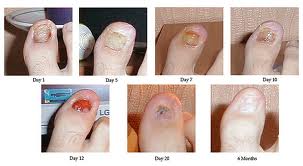 No one really knows. Little to no research has been done on removing all or part of the nail to treat a nail fungus infection. That's because it's sort of a last resort treatment for dealing with onychomycosis. However if you are unable to take any of the oral medications suggested for treating onychomycosis and if none of the topical solutions are effective, or if you have tried treating your nail fungus in several ways and none of them have been effective, then surgery may be an option.
Another thing to consider is if you continue to experience recurring nail fungus infecti read more...
How Can I Permanently Cure My Toenail Fungus?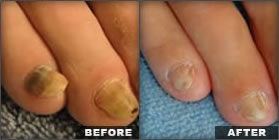 Doctors tend to shy away from the word "cure" when referring to toenail fungus because it is not an easy thing to do. We have become a very busy society that believes popping a pill will take care of everything. Unfortunately that is not the case with toenail fungus. Onychomycosis, the medical term for toenail fungus is hard to cure because the treatment regimen is very long and can be quite involved. Most kinds of fungus are able to lie dormant for a long period so people will go through treatment and get positive results, only to find that the infection returns. Curing toenail fungus permanently is a possibi read more...
Curing Toenail Fungus with Prescription Drugs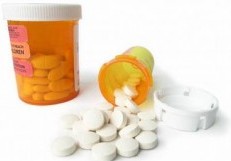 Thanks to the advancements of modern medicine, curing toenail fungus with antifungal prescription medicines has become quite regular. As this is an infection that can spread easily, both throughout a person's nails and through a populous, treating it has become of higher concern than it used to be.
What does an infected toenail look like?
The first and most common symptom to develop is a whitish or yellowish spot on your nail. Gradually this will cover your entire nail and you may eventually develop dark yellow and brown spots on the nail. Your nail will become thick and britt read more...