About the Condition Called Hangnails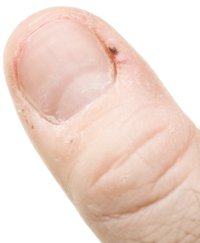 Everyone wants to have healthy, attractive nails. However many people have hangnails. It is probably the most common nail ailment that humans face. There are various things we can do to prevent hangnails from developing and destroying the aesthetic beauty of the hand. Hangnails are not only unattractive, they tend to catch on hair, clothing, and other surrounding objects and can cause sudden and severe pain if they are bent backward to far. Many people look for ways to stop development of this irritating little problem. There are some simple solutions to avoiding hangnails.
What is a Hangnail?
Excess skin builds up around the read more...