Archive for the 'Nail Fungus Remedies' Category
Fungal Toenail Infections and Using Home Remedies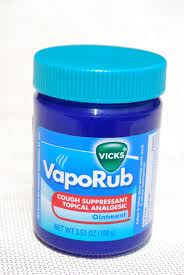 When people think of the phrase 'home remedy' they envision something that has been passed down through generations of family members and passed through many people by word of mouth. This is fairly accurate. As most of our grandparents and great grandparents grew up in a time when going to the doctor wasn't as easy as it is today and when medicinal compounds weren't that far away from what was already available in the house, many home remedies may seem strange, but especially in the case of fighting toenail fungus, they just may work!
There are a great many home remedies suggested for sufferers of toenail fungus and even more people will agree that they are effective. Everything from soaking your feet in Listerine or vinegar to applying Vicks VapoRub, bleach, peroxide or various essential oils to the affected area are circulating out there. Whereas the intelligence behind putting bleach directly on your skin is questionable, there are online-forums-worth of people who will swear by this and other methods.
Some useful remedies
The theory behind many of these treatments is that the fungus requires a certain environment to grow in, which includes a favorable pH level. Soaking your feet in something like a solution of vinegar and water would alter that pH level rather drastically and make the growing environment more hostile. One problem with this particular method is that soaking your whole foot in vinegar changes the pH in every area your skin comes into contact with the solution, which frequently dries out the skin, leaving it more prone to infection. A viable alternative is to soak a cotton ball in vinegar and place that on the affected area for 15-20 minutes. This isolates the vinegar to the places it is most needed and doesn't damage the healthy skin surrounding the infection. This technique also works with the suggestion of Listerine.
"Why Vicks VapoRub?" many people ask. The common theory is that it has to do with the eucalyptus in the product. The results are fairly unanimous from those who have tried it, it really works to clear up toenail fungus, and works fast. If you choose this method, you must cover the entire affected area and rub the compound in well. Reports state that the infection starts to clear up within days.
Using rubbing alcohol or peroxide, applied to the nail, the surrounding area and under the nail bed if possible, are two other very common remedies. The likelihood of irritation is fairly high with these two but they have also been proven effective at killing toenail fungus.
All of the remedies listed here have shown to be effective at slowing, killing and/or removing toenail fungus. But, as when using any home remedy, you must use a bit of common sense. If the infection gets worse or if the skin around the infected nail becomes irritated and infected as well, stop treatment immediately and see your doctor. Most of these remedies are for the early stages of toenail fungal infections and should not be started if your toe is already oozing pus or if the nail has separated from the nail bed. Again, if this is your situation, contact your health care professional right away.
The Beer Soak Method – A Homeopathic remedy
for nail fungus. How to do it and why it works.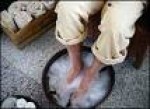 The strange yellow color that you see on your finger and toenails is not only unattractive but possibly harmful. This is caused by a fungus that lives just along the nail bed and beneath the nail itself. It is not uncommon for affected nails to become rough and thick, along with the yellowing that has already been spoken of. So if you don't wish to take a prescription medication as recommended by a doctor, what do you do? Fortunately there is another option for folks who prefer the homeopathic approach to medicine.
By combining dark beer, more commonly known as Stout, white vinegar, and acidophilus, a medicinal soak can be created to immerse the affected nails in. Acidophilus, a helpful bacteria, combined with the alcohol in the beer, work together to create an environment that is not conducive to the continued growth of the nail fungus.
So what is it about this mixture that makes it work to cure nail fungus problems?
By combining the vinegar and acidophilus, you are creating a negative climate for the nail fungus. High acidity environments kill off unproductive bacteria like fungus, while still allowing productive bacteria, like acidophilus to thrive and encourage their pro-biotic tendencies to help fight off infection. The alcohol in the beer works to soften the tissue around the nail as well as the nail itself, thus allowing the acidic environment to permeate (enter) the nail in order to do its job.
Nail Fungus Soak Recipe
Ingredients
1 tub or bowl large enough to soak the affected area (your feet or hands)
4 cups white vinegar
2 pints of Stout – Many beer companies make a stout or dark beer. Guinness is the most well known.
1 sachet of acidophilus – the standard sachet potency is 125 billion organisms.
Nail File* Use once a week
Directions
Please note: Once you have made this mixture, the same batch can be used repeatedly for up to 48 hours. Don't throw it out right away.
Mix the vinegar, stout and acidophilus in the soaking tub.
Soak the affected area (infected nails on your hands or feet) for 30 minutes.
After you have soaked the affected area for 30 minutes, remove your hands or feet from the mixture and wash the affected area with warm water and soap. Pat dry.
Repeat these directions twice a day for between 3 to 6 months, until the affected area clears up.
*Once a week: Immediately after removing your hands or feet from the mixture, (before washing with warm water and soap) Use a nail file to file the affected nails down, to expose new nail.  Return the affected area to the mixture for an additional 30 minutes so that the newly exposed nail is able to receive the medicinal properties of the mixture, inhibiting the further growth of the fungus.
Some users may find that the area around their nails is sensitive to the soaking mixture. If this is the case, then reduce the frequency of treatment from twice a day to once a day.
This treatment should start to show efficacy within one week to one month, depending on the individual and the severity of the fungal infection. The treatment is most effective if strictly adhered to instead of missing regular treatments. Once the fungus starts to clear up, the nail in the affected areas will start to grow back strong and clear. As you trim your nails, cutting away the infected nail as you cure it, your nails will grow in healthy behind the damaged area. There should be no more yellowing or thickness in the healthy nail.
It takes about 12 weeks for the nail to grow in fully and replace itself from infected to unaffected area.
Home Remedies to Cure Nail Fungus
Is there any evidence that they work?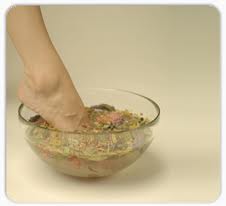 Many people suffer from onychomycosis, more commonly known as nail fungus or toenail fungus. Prescription drugs are available to cure this condition but many of them have been found to have side effects, such as Liver Damage, that can be severe. Because of this factor, people who have this condition search out alternative remedies to treat their onychomycosis. This begs the question, "Do these home remedies work? And if so, are they safe and which ones are the most effective?"
Several different home remedies have been suggested over the years for onychomycosis and other nail fungus treatment. Clinical trials have not been run on any of these home remedies; however there is anecdotal evidence that many of them do work. Sometimes it depends on the individual, or the kind of nail fungus they have, as to which remedies work and which don't. Another factor is the ability of the remedy to get under the nail sheath and reach the infected area, which is usually underneath and in the nail bed itself. In favor of the home remedy, there is usually little to no risk of making anything worse than it already is, and these are usually inexpensive to try.
If the nail bed and lunula are affected, topical and over the counter medicines will not be effective, which also eliminates most home remedies. In these cases the only cure is an oral medication which requires a prescription from a doctor.
Remedy suggestion #1: Listerine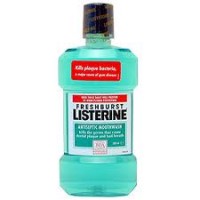 Listerine, a mouthwash that advertises the destruction of bacteria that cause gum disease is a very popular and inexpensive treatment for finger or toenail fungus. After all, if it destroys one kind of bacteria, why shouldn't it be effective for getting rid of other kinds of bacteria? Ingredients in Listerine are ethanol, thymol, eucalyptol (from eucalyptus), and benzoic acid.
Standard treatment for onychomycosis using Listerine is to soak the affected area in Listerine for 10 minutes every night until the affected area clears.
Onychomycosis is caused by a few different factors. Infection from Candida is one of them, so if the Listerine can penetrate to the site of the infection, it is possible, even probable that this will be an effective treatment as Listerine has been shown to be effective against Candida. Another cause of onychomycosis is dermatophyte, which have not been demonstrated to be as negatively affected by Listerine's chemical make-up. As the majority of onychomycosis are caused by dermatophyte, Listerine may not be effective in all cases of nail fungus as a home remedy.
Remedy suggestion #2: Vinegar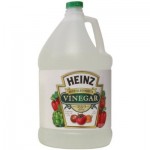 Vinegar, with its acidic environment helps to destroy the dermatophyte that cause onychomycosis. Also known as acetic acid, this remedy is made up of one part vinegar and two parts water. By soaking the affected area for 20 minutes per day, the acetic acid is able to create a less habitable climate for the fungus, thus discouraging its continued growth. Continue treatment until the affected area clears up. It is also possible that the skin around your nail will become irritated. If this is the case, treatment should be discontinued.
There has been no significant difference discovered in using apple cider vinegar vs. white vinegar nor over-the-counter remedies that contain acetic acid (vinegar) vs. using the vinegar and water mixture described above.
Remedy Suggestion #3: Vicks VapoRub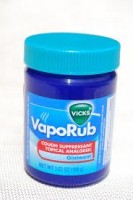 Because of the inherent make up of Vicks VapoRub, it does a better job of penetrating the nail to get to the source of the infection. This is a commonly recommended home remedy from physicians as they have seen improvements in patients who use this product. The petroleum jelly based mixture, infused with oils, such as menthol, allow for better infusion of the infected area.
Topical application is the only appropriate way to use Vicks VapoRub (after all, would you want to eat that stuff?) The "dose" is up to the applicant. The most common method of cure is to apply the substance to the affected nails and wear a sock or glove over the treatment. To prevent a re-occurrence of infection somewhere else, as fungus loves a moist environment, make certain to use a sock or glove that is 100% cotton for breath-ability.
Remedy suggestion #4: Tea Tree Oil
Tea Tree Oil, or Melaleuca Alternifolia has been found to be an effective natural anti-fungal. When applied in vitro (meaning poured into a dish, thus soaking like many of the other listed methods) Tea Tree Oil was found to discourage fungus growth in all of the common causes of onychomycosis, including Trichophyton mentagrophytes, Trichophyton rubrum, and Candida infections. Tea Tree Oil has been used in clinical trials and one of them reported a 20% cure rate while the other reported a 0% cure rate. The determining factor seems to be using 100% Tea Tree Oil instead of a diluted solution. The appearance of the nail fungus seemed to improve in people who used the 100% solution. Tea Tree Oil is recommended as a topical solution for many skin fungus conditions and has been seen to be effective in treating tinea pedis, a minor foot fungus. This is probably because the Tea Tree Oil is able to penetrate the infected area, thus reaching and eradicating the fungus.
Remedy Suggestion #5: Green Tea Extract
Camellia Sinensis or Green Tea Extract is another herbal remedy that has shown antifungal properties. When applied in vitro (in a dish) Green Tea Extract proved able to kill Candida glabrata. No one has done clinical trials with this herbal remedy so its effect on dermatophyte, and therefore onychomycosis is currently unknown.
Topical Medications to Treat Nail Fungus
There are a wide variety of treatments available to cure nail fungus. Some of these treatments are oral and some are topical. Topical treatments are available as prescription, over-the-counter and natural or alternative. Most people prefer using a topical treatment to an oral medication because the topical medication has far fewer risks associated with its use.
The topical prescription medication Penlac (otherwise known as Ciclopirox) is a relative newcomer to the U.S. market. Approved by the FDA in 1999 and in Canada in 2004, this was a wonderful improvement in the treatment of nail fungus as up until then, prescription treatments were all systemic, the regimens were long, and ran the risk of damaging the internal organs.
Penlac delivers its antifungal medication in nail polish form. The main ingredient in Penlac is Ciclopirox, a broad spectrum antifungal. This medication works via its delivery method. Because the medication is painted directly onto the affected area, it has time to penetrate the nail and deliver the necessary antifungal boost to the nail bed, which is where the fungus grows. The concept of Penlac is to kill the fungus where it lives, underneath the nail, so that the infection is permanently eliminated. This avoids the necessity of taking oral antifungal medications, which work systemically (throughout the body) and have more side effects, including possible organ damage. Application of Penlac is suggested daily to the infected nail and surrounding tissue for up to 12 weeks.
In today's modern world, you can choose from allopathic, or prescription remedies, and natural, or homeopathic remedies. The natural remedies are frequently available at your pharmacy or online. Many products are available to cure nail fungus but one of the most effective is ClearFungus. ClearFungus is available on line and comes with a money back guarantee. The website has many testimonials available for you to read. ClearFungus is a natural fungicide and its main ingredient, combined with other natural products, work together to promote healthy recovery for your skin and nails.
The natural health market has several topical products and they usually include the same basic ingredients. The difference ends up being in the price. When looking for a natural remedy, make sure you have access to the list of ingredients, whether on the product packaging or on a website. A natural remedy should include an active fungicide and preferably ingredients that encourage healthy nail re-growth and conditioning for the surrounding skin. An excellent option for a topical nail fungicide is Tea Tree Oil, which can be purchased at any health food store and many pharmacies. If you have the option, research has shown that a spray, lacquer, or heavy ointment, are all more effective than a cream.
How you choose to treat your nail fungus infection is something that you and your doctor need to decide. If you choose to go with a non-prescription product, make sure that you do your research so that you find a product that will work best for you. Remember that natural medicine is strong and can fix many problems (as it has been doing for centuries) but that prescriptive medicine is a derivative of natural medicine as many prescription cures come from a similar chemical make-up. There are times when a prescription medicine may be necessary, especially in the case of a severe infection. However you choose to treat your nail fungus, research all possible medication interactions and side effects and keep track of anything that may occur. Because no one understands your body better than you.
Removing All of or a Portion of Your Nail
to Treat Nail Fungus – Is it Effective?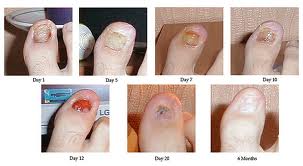 No one really knows. Little to no research has been done on removing all or part of the nail to treat a nail fungus infection. That's because it's sort of a last resort treatment for dealing with onychomycosis. However if you are unable to take any of the oral medications suggested for treating onychomycosis and if none of the topical solutions are effective, or if you have tried treating your nail fungus in several ways and none of them have been effective, then surgery may be an option.
Another thing to consider is if you continue to experience recurring nail fungus infections, you might need to make some dietary changes and/or do a medical cleanse to get the possible sources of infection out of your system.
How does it work?
Your options for having your nail removed are as follows:
Complete removal – known as avulsion
Partial removal – known as debridement
There are also two options for having these procedures done:
Surgery – Your doctor will numb the skin around and under your nail with a local anesthetic, either topical or a shot. Then a tool will be used to separate your nail from the surrounding skin and nail bed. (Your nail bed is the skin underneath your nail. This is most commonly where a nail fungus hides and breeds.) Once the nail has been removed your nail bed and surrounding skin should heal in 2-3 weeks.
Ointment – Your doctor will cover the skin around your infected nail to protect it (similar to taping a window or door while painting.) Then an ointment will be put on the infected nail. The infected nail is covered with a plastic dressing, which will need to be kept dry. After a week to a week and a half, your nail should be soft enough to be removed by your doctor. The exposed nail bed and surrounding skin should heal in 2-3 weeks.
After you have undergone either of these procedures, your doctor will probably recommend taking an oral antifungal medication, or putting a topical ointment on the exposed nail bed to deliver the medicine directly to the affected area.
A fingernail, once the infected portion is removed should grow back healthy within about 6 months. A toenail may take up to 18 months to grow back.
If infection continues after this procedure, your doctor may recommend completely removing the nail again and putting a chemical on the cuticle (the soft layer of skin at the base of your nail) to prevent your nail from growing back.
Does it help?
Again, no one really knows as no one has put the time and research into the effects of removing part or all of the nail to cure onychomycosis.
So far, there is one reliable study that compared taking oral antifungal medication against other types of treatment, including removing part of the nail and putting a topical antifungal medication directly on the nail bed. The results were that people who chose the oral antifungal medication were happier with their treatment outcome than people who had part of their nail removed or who used any sort of topical remedy.
Possible Side Effects?
Once your nail has been removed from the nail bed, you will need to keep it clean and dry to prevent possible further infection of the area. Your doctor may also recommend using an antibiotic cream to ensure that everything heals well and stays healthy.
Another possible problem is that the side or corner of your nail could re-grow into the skin surrounding your toe. This is referred to as an ingrown toe nail. Mild symptoms of an ingrown toenail can be treated by soaking your foot in warm salt water and then propping the ingrown porting of your toenail to encourage it to grow above the skin. A more severe ingrown toenail will require you to return to your doctor for treatment.