Removing All of or a Portion of Your Nail
to Treat Nail Fungus – Is it Effective?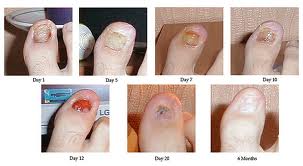 No one really knows. Little to no research has been done on removing all or part of the nail to treat a nail fungus infection. That's because it's sort of a last resort treatment for dealing with onychomycosis. However if you are unable to take any of the oral medications suggested for treating onychomycosis and if none of the topical solutions are effective, or if you have tried treating your nail fungus in several ways and none of them have been effective, then surgery may be an option.
Another thing to consider is if you continue to experience recurring nail fungus infect read more...
Easily Applied Home Nail Fungus Remedies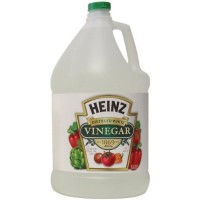 Having unattractive toenails is embarrassing and even humiliating. There are many ways to solve this incredibly common problem.
How Does My Nail Become Infected?
Toenails come into contact with microorganisms that get onto the skin, the nail sheath and underneath the nail to the nail bed. Any and all of these places can easily become a hotbed (literally) for infection. Once you have contracted a fungal infection, it can be very difficult to cure.
As these microorganisms are fungal spores, they thrive in places that have no light and high humidity. This makes the feet very susc read more...