Posts Tagged 'fungus infection'
Acrylic Nail Fungus Infections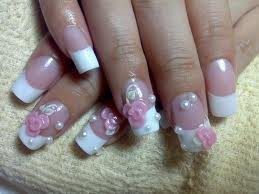 Many people choose to have acrylic nails applied to their hands. These are usually much stronger than the normal human nail and for those whose nails are very weak, it is an excellent solution to their problem of constant breakage or unattractiveness.
However there is the potential for a fungus to get in between the acrylic nail and the natural nail and find a great place to grow. Most salons practice excellent hygiene. However some don't. Those are probable breeding and propagating grounds for the fungus. If you have your nails done, make sure you go to a salon that sterilizes their equipment between customers and uses antibacterial products.
Sometime read more...
Removing All of or a Portion of Your Nail
to Treat Nail Fungus – Is it Effective?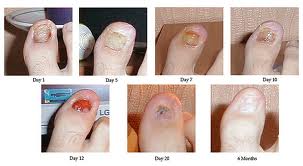 No one really knows. Little to no research has been done on removing all or part of the nail to treat a nail fungus infection. That's because it's sort of a last resort treatment for dealing with onychomycosis. However if you are unable to take any of the oral medications suggested for treating onychomycosis and if none of the topical solutions are effective, or if you have tried treating your nail fungus in several ways and none of them have been effective, then surgery may be an option.
Another thing to consider is if you continue to experience recurring nail fungus infect read more...
A Quick Overview of
Toenail Fungus Treatment Options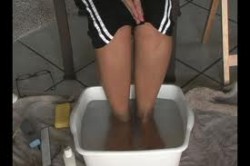 Toenail fungus is one of the most common and contractible diseases, as well as one of the most difficult to cure. The first thing you have to do is determine the cause of the infection. Is it fungal, bacterial, something else? And which kind of nail fungus is it? Is it Dermatophyte or yeast? Once your doctor has identified the source of the infection you can determine the course of treatment. Many people choose the home remedy path and find it very effective. Please note, if your nail fungus infection has reached the point where there is pain and/or drainage (oozing pus) you are well past the point whe read more...
Easily Applied Home Nail Fungus Remedies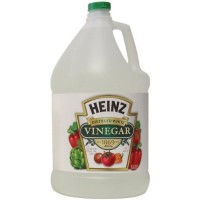 Having unattractive toenails is embarrassing and even humiliating. There are many ways to solve this incredibly common problem.
How Does My Nail Become Infected?
Toenails come into contact with microorganisms that get onto the skin, the nail sheath and underneath the nail to the nail bed. Any and all of these places can easily become a hotbed (literally) for infection. Once you have contracted a fungal infection, it can be very difficult to cure.
As these microorganisms are fungal spores, they thrive in places that have no light and high humidity. This makes the feet very susc read more...
Curing Toenail Fungus with Tea Tree Oil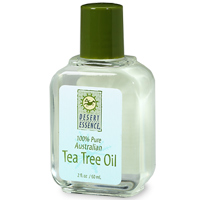 It is very uncommon for a doctor to recommend an alternative remedy over a prescription medicine. However in the case of Tea Tree Oil, this happens more often than not. Tea Tree Oil is a naturally occurring medicine and has been shown to be effective at eliminating the fungus that causes toenail infections. The Mayo Clinic has even run studies to confirm this. So why is this oil so effective? Because of its own natural physical properties.
This plant is native to Australia and has b read more...