Posts Tagged 'nail infections'
Your Local Gym as the Breeding Ground
for Fungus Infection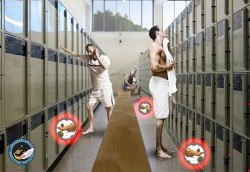 When people go to the gym, they think about getting healthy, building muscle, losing weight, an adrenaline rush, not about what might make them sick. Unfortunately the gym and public pool are both great places for the fungus that causes nail infections to breed and spread.
Why is this? Well most of these places have a place to change (even if it is just a dressing room) or a locker room with showers, even just a place out in the open to rinse off. All of these places have the potential to create colonies of fungus. As many of them have read more...
What are the symptoms of a Nail fungus and
how can I tell if I have a Nail Fungus Infection?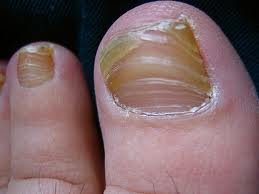 You'd think these would be fairly straightforward questions that ought to illicit simple answers. Unfortunately not only is this not true, but it is confusing enough that sometimes doctors misdiagnose nail fungus (or onychomycosis). Knowing the symptoms will assist you in helping your doctor to order the appropriate diagnostic tests so that you end up with the correct solution to your problem.
There are two basic causes of nail infections. Bacterial and fungal. Onychomiycosis, or fungal nail infection, is usually caused by a dermatophyte called Trichophyton rubrum. read more...