Posts Tagged 'prescription drugs'
Curing Toenail Fungus with Prescription Drugs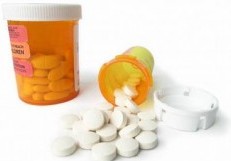 Thanks to the advancements of modern medicine, curing toenail fungus with antifungal prescription medicines has become quite regular. As this is an infection that can spread easily, both throughout a person's nails and through a populous, treating it has become of higher concern than it used to be.
What does an infected toenail look like?
The first and most common symptom to develop is a whitish or yellowish spot on your nail. Gradually this will cover your entire nail and you may eventually develop dark yellow and brown spots on the nail. Your nail will become thick and brit read more...