What You Need To Know About Toenail Fungus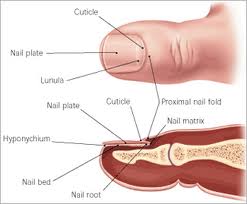 Toenail fungus infections are all caused by a fairly common set of conditions that can affect up to 12% of the American population. A fungus is a living organism that enjoys dark, damp places. Because of this, most people get a fungal nail infection in their toes. It does sometimes occur on fingernails, but as the feet offer a much more hospitable environment, that is the most sought after area for these little life-forms. The fungus can live along side the nail, or burrow underneath the nail. There are several factors that determine where the infection is actually located, two of which are the progression  and severity of the infection.
Doctors have noticed that a the beginning of an occurrence, it is most likely that the fungus lives along side the nail and gradually works its way underneath the nail to the nail bed as the infection progresses. Early symptoms of a fungal nail infection include a white or yellowish spot on the nail. As pain or discomfort are not common at this stage of infection, most people don't notice the problem until it has progressed further.
As the infection develops, things become a bit more noticeable, even if these changes happen slowly. The nail dulls and gradually becomes yellowed and sometimes the toenail changes its shape. This is caused by the thickening of the nail and potential crumbling at the edges as it becomes more brittle and frail. The thick, yellowing, ridged nail is the trademark of the condition. This is when people tend to feel discomfort from the infection, sometimes caused by the nail separating from the nail bed.
If you allow this condition to progress sufficiently that your toenail separates from the nail bed, exposing the soft skin below, it is possible that this can result in further, and more serious, infection. If you see pus oozing from your toe, or if there is a bad odor when you take off your sock, it is now time to go see your doctor, immediately.
The myth about the toenail fungus microorganism is that it is only found in dirty places. Much like its cousin, the mushroom, this microorganism is happy to breed wherever and whenever it can. If its living conditions are correct, it will be there and will inevitably come into contact with hands and feet that it will send its spores onto to continue increasing the population. This is a fungus that everyone comes into contact with daily. Infection occurs when you give the fungus an environment in which it can thrive.
The medical community refers to this particular fungus as dermatophytes. While there are other causes of nail fungus infection, including yeast and mold, dermatophytes are the most common culprit.
There are things that may make a person more susceptible to toenail fungus, such as:
An unhealthy immune system
Peripheral artery disease
Trauma to the foot, especially if the toenail has been damaged
Abnormal skin pH
Poor hygiene
Previous fungal nail infections
It is unlikely that a fungal nail infection will become life threatening or debilitating. However they can cause pain and discomfort as well as affect a person's self esteem because of the appearance of the nail. Because treating toenail fungus can be difficult, doing your best to prevent infection is the most effective cure. If you are concerned that you have an infected toenail, consult with your health care provider. Between the two of you, the state of your foot health can be determined and a course of action can be enacted.