A Doctor's Detailed Description of Onychomycosis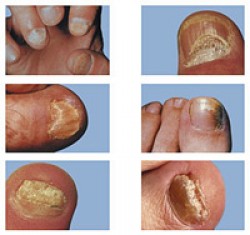 Onychomycosis is the medical term for a fungal infection of the fingernails or toenails. Onycho refers to the nail, mycosis refers to fungal infection. This condition represents about 33% of all fungal skin infections. Approximately half of all diagnosed diseases of the fingernails or toenails are onychomycosis.
Onychomycosis usually occurs in older people, most commonly 40 and above. The likelihood of the disease occurring in adults rather than children is about 30%. Onychomycosis is a regularly occurring disease and the chances of contracting it increase as people age. App read more...