Archive for the 'Nail Fungus Prevention' Category
Living With A Nail Fungus Infection
Having a nail fungus infection does not single you out, in fact it makes you part of the 20% of the world population that is also afflicted with this disease. Although it is unsightly, it is possible to live with, and cure, if you're willing to put in the effort it may take. If you're reading this, you may already be affected with this rather common disease. Below is more information to help you.
Nail fungus is a microorganism that lodges and grows on and under the nail. It can occur on both the finger and toenails. In fact, it's really not a very discriminating fungus as it will happily grow anywhere it can. The biggest problem with nail fungus is not that it can do much harm, but that it takes so long for an infected person to notice the discoloration in their nail, and usually even longer fo read more...
What Nails Are and How They Become Infected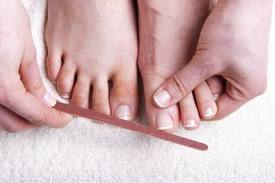 Our nails look like clear, hard sheathes that cover part of our finger and eventually grow out over the edge. Most people have a bit of a pinkish tinge underneath their nails. The nail itself isn't pink but allows the color of the skin and blood vessels directly underneath to show through. This is what a normal, healthy nail should look like.
A nail infection discolors the nail to a whitish or yellowish color at first, then as it grows, brown and black can become part of the color scheme.
Nails are made up of keratin, the same protein that builds our hair and the outmost layer of our skin. Keratin is a strong-celled protein that is fair read more...
Your Local Gym as the Breeding Ground
for Fungus Infection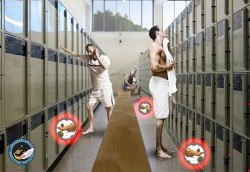 When people go to the gym, they think about getting healthy, building muscle, losing weight, an adrenaline rush, not about what might make them sick. Unfortunately the gym and public pool are both great places for the fungus that causes nail infections to breed and spread.
Why is this? Well most of these places have a place to change (even if it is just a dressing room) or a locker room with showers, even just a place out in the open to rinse off. All of these places have the potential to create colonies of fungus. As many of them have read more...
Children and Nail Fungus Infections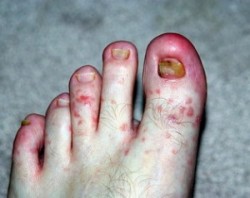 Although it is far less likely than not that a child will contract a nail fungus infection, it does happen. Onychomycosis, or nail fungus, is more commonly an adult disease, but as children spend a great deal of time getting into things they shouldn't and playing in the dirt, they have as much potential as anyone else to attract the fungus that causes the infection.
For kids, the infection is more of a social affliction than anything. Other children may see the infected nail and want to avoid the person with the nail fungus because they think they'll get sick. This can be really rough on a child read more...
The Places Toenail Fungus Like To Hide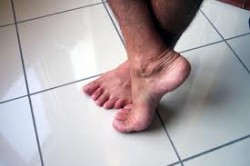 Permanently ridding yourself of a nail fungus infection once it has taken hold can be a very difficult job. The fungus grows slowly but strongly and by the time you see the initial symptoms, a great deal of damage has already occurred. The fungus likes to work its way underneath the nail so that it uses the nail as a shield to keep it warm and moist, its favorite growing environment. It also makes it easier for the infection to reoccur after what seems like successful treatment because the fungus can lie dormant underneath the nail, then start growing again once the treatment ceases.
How Does a Nail Fungus Grow?
A fungus read more...